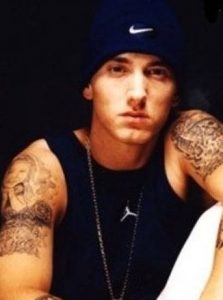 NEW YORK (Forex News Now) – Here are two seemingly unconnected events that happened on Wednesday: White rapper Eminem retained his no. 1 spot on the Billboard 200 album sales chart for a fifth consecutive week, and the pound hit a fresh 5-month high against the U.S. dollar.
It would appear that there are no obvious links between the upswings in the fortunes of the rapper from Detroit in the charts and the British currency in forex trading.
Of course, the U.K. fan base of Eminem, born Marshall Mathers, is not strong enough to sustain his position in the charts; and the rapper himself has not recently dedicated any tracks to boosting investor confidence in Britain's economy.
(And Bank of England officials have certainly not been tied to the sexual aggression and gory violence for which the rapper's lyrics have become famous.)
But the title of Eminem's latest album, Recovery, points to a deeper connection between the pair: Both have shown themselves to be survivors, defying the critics' gloomy predictions about their prospects.
Eminem, who a decade ago enjoyed global success with his The Slim Shady LP and The Marshall Mathers LP, has seen his later works slump somewhat as the music world moved into a post-Eminem era.
The same can be said for sterling, which has been mercilessly punished by FX traders amid fears over Britain's gaping budget deficit and sluggish economic recovery.
As Eminem has just sold another 187,000 copies of his album, according to Nielsen SoundScan, and GBP/USD has broken above 1.56, both currency and rapper are sending out a clear message: Don't write us off just yet.
To quote Eminem's Recovery, currency traders who persist in doing so may discover that global forex is likely to "Wrap a lizard in gauze / Beat you in the jaws with it, grab the scissors and saws / And cut out your livers, gizzards and balls / Throw you in the middle of the ocean in the blizzard with Jaws."