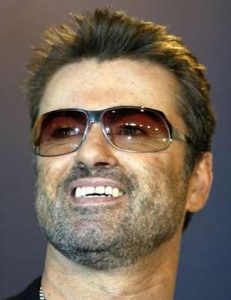 NEW YORK (Forex News Now) – British singer George Michael has had a rough time of late: not only did he crash his car into a store, but he was then sentenced to eight weeks in jail, where he found himself housed with paedophiles.
It all became too much for the Wham! star, the U.K. tabloid The Sun reported, when his fellow inmates began to taunt him by singing the lyrics to his songs.
All of this sounds very far away from the more sedate world of currency market trading – that is, unless we look at the yen.
Yes, the Japanese currency has also been "nicked" recently, for strengthening too fast against the U.S. dollar, shaking up USD JPY analysis. The Bank of Japan apparently poured somewhere between JPY 1.76 trillion to 1.86 trillion into the global forex market to drag the yen back down – thus placing it in a "forex jail" of sorts.
And while those FX traders who were unlucky enough to be locked up with the currency certainly cannot be compared to the sex criminals with whom Michael was forced to live – who were also held on the Vulnerable Prisoners Unit – they will also not be happy with their fate.
A clear difference between singer and currency, however, is in their response. The yen is apparently drawing on the stoical traditions of the Japanese samurai in accepting its position quietly, one would imagine; the 47-year-old Michael, of Club Tropicana fame, for his part, "was crying as sang, 'You've got to have faith' at him," The Sun quoted a source as saying.
There was some good news, though. The BOJ can surely not keep buying dollars for ever to lower the yen's FX rate; and every day at 7:30 P.M., according to the British newspaper report, inmates at Michael's north Lonodn prison are served tea and buns.