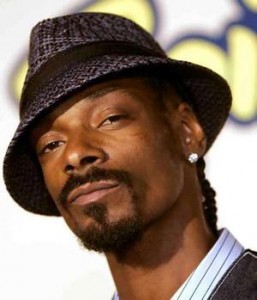 NEW YORK (Forex News Now) – The creator of True Blood would probably rather not have legendary West Coast rapper Snoop Dogg appear on the HBO vampire series, actor Sam Trammell has reportedly said.
"Apparently Snoop has wanted to be on the show from the beginning, but I don't think Alan Ball is going to let that happen," Perez Hilton on Wednesday quoted Trammel, who plays the role of Sam Merlotte in True Blood, as saying in Britain.
"Having such a high-profile person appear in the show, I think it would take us all out of Bon Temps."
This is not the first time the 38-year-old rapper has seen his dreams of performing shattered: He has been banned from both Britain and Australia, although the U.K. ban was later overturned after a long legal battle.
Can Snoop laugh off these moves as merely the behavior of player haters – or should he take steps to remind the world that he remains the shiznit?
A comparison of the D-O-double-G and the Australian dollar, the Aussie, in forex trading reveals that Snoop has nothing to worry about.
In addition to being a rapper, Snoop is also an actor, entertainer and record producer; as such, he opened up a diverse number of areas in which he can "f**k up s**t."
The Australian dollar, however, has proven to be more of a one trick pony, surging against the greenback in currency trading when all is good in the world economy, but faltering when commodities and stocks suffer as FX traders' risk appetite diminishes.
During European morning FX trading, AUD/USD slumped amid fresh fears over a "double-dip" U.S. recession after the Federal Reserve downgraded its view of the U.S. economic outlook, dominating Tuesday's FX news.
So, to quote the Doggfather, "My s**t's on hit, legit, now I'm on parole, stroll /
with the Dogg Pound right behind me / and up in yo bitch, is where ya might find me / Layin that, playin that G Thang!
"She want the n***a with the biggest nuts, and guess what? / He is I, and I am him, slim with the tilted brim / What's my m**********n name?"