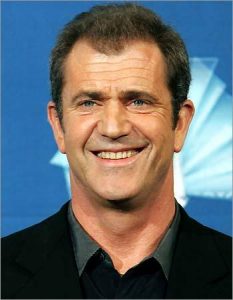 NEW YORK (Forex News Now) – If the Aussie dollar were to be given the gift of speech, what would it say to the embattled Australian actor, Mel Gibson?
I imagine that if the pair were to bump into each other at a swanky L.A. eatery, the Aussie dollar would offer up a friendly "G'day mate," to which the Braveheart star would probably reply "G'day" – and not launch into a hate-filled rant.
But given the Aussie's recent rebound in forex trading, it may also be somewhat smug during the encounter. The currency may boast that in recent FX trading, it rebounded from a 3-week low against the U.S. dollar.
And if the currency were able to ingest alcohol as well as speak, and had indulged in one too many pints of Foster's, it may brag to 54-year-old Hollywood star: "You crash cars, I gain pips!"
Of course, Mel Gibson has recently recovered from a recent low of his own – to which the currency would be referring – after emerging unscathed from a car crash on Sunday evening, when his 2008 Maserati careened off a Malibu road into a hillside.
But future prospects of the pair make it doubtful that the Aussie dollar would have the bad taste to mention the road accident, in light of forex analysis.
For despite recent losses amid FX traders' fears over the global economic recovery, the Aussie dollar appears to be firmly in an upswing against the greenback in FX trading.
Gibson, however, remains in a bitter custody battle over his infant daughter with his former girlfriend, Oksana Grigorieva. He is also under investigation by the Los Angeles County Sheriff's Department for an alleged assault on Grigorieva.