iFOREX Europe: How Does it Measure Up?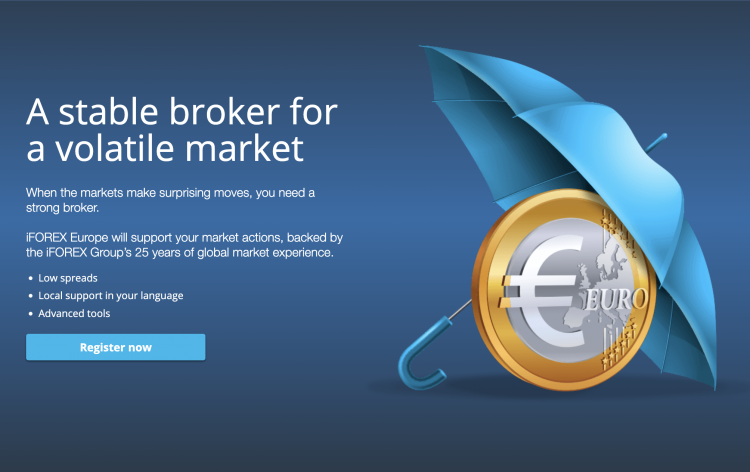 People have been discovering the world of financial opportunities available on online trading exchanges for several years now. It's important, when going about finding your online broker, that you make sure to choose prudently and wisely. The two main reasons for this are, in order to ensure the safety of your funds, and in order to get the absolute most out of your trading experience.
Not every broker will handle your funds with integrity, provide you with a sleek, easy-to-use interface, or propel your deals to new levels through the use of leverage. You should also be able to enjoy the benefits of glancing at your phone for up-to-the-minute price changes in your instruments of choice.
In short, you want a trustworthy trading platform that uses state-of-the-art technology to empower you to the utmost for your trading journey. We're going to use this article to inform you about an established broker in the business who have developed their own, custom-made platform: iFOREX Europe.
A Good Name
iFOREX Europe is part of the iFOREX Group, who have over 25 years of experience in the business of online trading. The solid reputation of the firm is itself a good start: All the rhetoric of the flash-in-the-pan brokers you might find on the internet doesn't impress nearly as much as two-and-a-half decades of unblemished service and legal compliance in the industry. Experts advise being extremely cautious about opting for a broker that lacks a proven track-record in the industry. IFOREX is licensed and registered by CySec, and it's crucial that the broker you use can prove they are licensed and regulated by a recognized body.
Education-Focused
Perhaps the chief draw point of the iFOREX Europe platform is its central focus on building up the financial education of its clients. iFOREX Europe offers customers its own unique educational packages, aimed at both novice traders, on the one hand, and old-hands, on the other. Each of these is a veritable library of information, covering basic topics like "What Are CFDs?", or "How to Open a CFD Deal", but also the more advanced trading techniques that involve technical analysis.
Whether you've been around a while in the world of online trading or not, iFOREX's education centre lets you speedily brush up on your knowledge. The PDF guides are easy-to-follow and to-the-point, but if you prefer watching video tutorials, you can go that route too because there's a wide variety. If you're earnest about making progress in your CFD trading, you can even connect with a real, live trading coach who can help you.
The Platform
iFOREX Europe is rightfully proud of their tailor-made platform because it was developed in order to meet the needs that clients actually expressed in their reviews. Its reason-for-being is to fill the needs of real traders and empower them, and it was designed with this end in mind.
The iFOREX Europe platform is made to be used with ease and efficiency, so you'll find it's streamlined, uncluttered, and straightforward. You can take in the live rates of your instrument by just peeking down at your phone, and you can seamlessly add stop-loss and take-profit orders to your deals when ever you want. You can also take steps to manage your risk through Negative Balance Protection and Margin Close-Out Protection.
When it comes time to open a deal, you can choose from a bounty of over 750 trading instruments that can be traded as CFDs. You may choose to open CFD deals on big currency pairs like EUR/USD and avail yourself of leverage up to 30:1. This means you can multiply the size of your deal by a factor of 30 through funds borrowed from your broker. This has the potential to multiply your earnings 30-fold, but also to multiply your losses, so use this feature advisedly. As to the other instruments on the platform, like commodities, ETFs, shares, cryptocurrencies, and indices, the levels of leverage available vary.
Wrap Up
iFOREX Europe has a lot going for it, no matter where you're holding in the spectrum of trading experience. It may be a good idea to try out the platform with the free $5,000 demo account they offer, so you can get the feel of using it in real-time. Clients have tended to give this feature very positive reviews.
As a final word: Which ever online trading platform you do end up choosing, remember to be patient about checking out its security features, licensing, and trading tools. It could make a big difference to the trading experience you end up having.
By Garry Richardson
More content by Garry Richardson