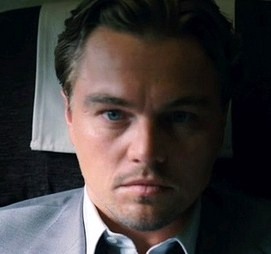 NEW YORK (Forex New Now) – Leonardo DiCaprio's latest box-office hit, Inception, is a dramatic thriller about dream invasion. The Australian dollar, or "Aussie," is a commodity-linked currency whose movement is heavily impacted by the global growth outlook.
Is there a connection between the pair? Or is seeking to draw such parallels an act that could only appear logical in a dream?
On a seemingly superficial level, Inception touches on a key issue for the Aussie: The film's plot hinges on an attempt to plant an idea in the subconscious of the heir to an Australian resources firm. And in the struggle for dominance between the Australian and U.S. dollars, demand for resources drives the Aussie up against its U.S. counterpart.
What's more, the battle fought daily in the global forex market, in which each currency is in a constant state of flux, is also alluded to by the manner in which most of the film's action transpires: aboard an airplane en route to Los Angeles from Sydney. Just as there is no one, local forex market, it is truly fitting that twists and turns of the plot take place in mid-air, above international waters.
A further, deeper connection can be found in the film's emphasis on falling. It is only through this motion, or being given the impression of it, at least, that Inception's characters can rouse themselves from their dreams. And historically, when does the Aussie rise up against the greenback? When FX traders, too, sense the currency has fallen too low.
Beyond the skirmishes of AUD/USD in online forex, there is a final and even more striking link between Inception and currency trading, one rooted in the movie's very premise. That is, the planting of ideas in the minds of others.
For what wouldn't a forex trader give to sew the seed of risk demand or risk aversion in the minds of other forex market participants?