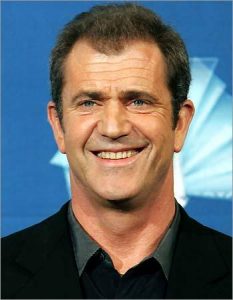 NEW YORK (Forex News Now) – Since my last report on the tribulations of Mel Gibson and those of the currency of his native land, the Aussie dollar, a number of developments have rocked both the mainstream news media and the world of global forex.
More tapes have hit the Web, in which the Braveheart star is reportedly heard calling his former girlfriend, the Russian singer Oksana Grigorieva, a "whore" and a "c***."
Gibson has also had to contend with the publication of a photo taken after the 54-year-old allegedly punched Grigorieva in January, showing her lips swollen and her teeth clearly broken.
The Aussie dollar, for its part, has tumbled to a 6-day low against its U.S. counterpart, as a flurry of weak economic data from the United States caused FX traders to fret over the recovery of the world's largest economy.
In fact, as the Academy Award-winning actor's legal team battled Grigorieva's attorneys in court on Thursday, the commodity-linked currency waged a rearguard action of its own against the greenback in FX trading: AUD/USD desperately tried to cling on to the gains that had lifted it to a 2-month high, although to no avail.
Interestingly, part of Gibson's most recently posted alleged rant actually touches unwittingly on the problems besetting the U.S. economy, where public debt is soaring toward 100 percent of gross domestic product.
"I don't have any f***ing money. I have to support you and everybody else, I have to sell paintings," growls a man who sounds like the actor. "I've spent too much f***ing money on you."
Next week, while the news and social media await further details on the custody battle over the couple's 8-month-old daughter, the online forex community will be waiting for (the somewhat less emotionally charged) Reserve Bank of Australia's monetary policy meeting minutes.
Perhaps, as Gibson's ex-wife, Robyn, and Whoopi Goldberg came to the actor's defense, the RBA minutes will do the same for Australia's currency.