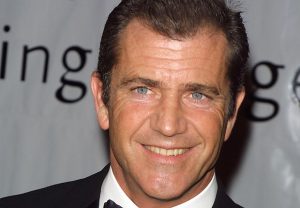 NEW YORK (Forex News Now) – Watching the Mel Gibson saga unfold, as the sordid allegations pile on top of online revelations and reports of racist rants, we ask: Where will this end?
While the media circus is far from packing up and leaving town, it appears that the Braveheart star has staged something of a comeback in recent days – as has the currency of his native Australia, the Aussie dollar.
Yes, both actor and currency have continued to reflect one another's fortunes. On Wednesday, it emerged that police are investigating Oksana Grigorieva, Gibson's ex-girlfriend, over accusations that she tried to extort money from the actor-director; murmurs of sympathy for Gibson were subsequently heard across the news and social media.
And what happened on Thursday? The Australian dollar only went and shot up against its U.S. counterpart in currency trading, with AUD/USD surging to a 2-month high.
The move came on the back of FX traders' rising risk appetite, of course, and was apparently unrelated to a report on TMZ that cited sources close to Gibson, 54, as saying Grigorieva had demanded USD 10 million from him to keep the tapes of him allegedly spouting a stream of derogatory remarks and abuse from the public's ears.
In a further development, RadarOnline.com, the website that released the alleged tapes of Gibson, reported on Thursday that the Hollywood star sent a number of apologetic text messages to Grigorieva one day after he allegedly punched her in the mouth.
"Oksana, I wasn't safe for you last night," said one of the Jan. 7 texts, according to the site. "I spent two hours with a therapist today and have regained some perspective."
The question remains, now that the global forex market has also had time to regain perspective on Thursday's assault on the greenback – by the Aussie and a host of other currencies – what will happen on the week's final day of FX trading?