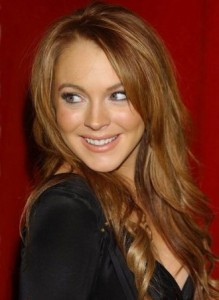 NEW YORK (Forex News Now) – Beyond being a beautiful and troubled American starlet, Forex News Now can reveal that Lindsay Lohan is also something else quite different: A foil for the Swiss franc in currency trading.
This article was neither written after a binge on Schnapps and Emmental cheese, nor was it paid for in World War II gold hidden in some Zurich bank's vault. It is, in fact, based on facts so obvious that you would have to be blind drunk on a very poor quality Swiss liqueur to fail to notice the striking connection.
Lohan is currently at a rehabilitation facility in a treatment program, into which she entered following her release from jail on Aug. 2. The "Mean Girls" star had served two weeks for violating the terms of her probation in a 2007 drug case.
And yet, despite the difficult weeks that Lohan, 24, has undergone of late, her media profile is at a peak, something that will doubtless aid her upcoming project, a portrayal of Linda Lovelace – of Deep Throat fame – in the porn star's biopic.
Similarly, the Swiss franc, or "Swissy," as it is known in the global forex community, has also received significant attention due to its ascent against the U.S. dollar. On Thursday, USD/CHF hit a 7-month low at 1.0286 in European afternoon currency trading, following disappointing U.S. jobs data.
Of course, Lohan would probably rather be known for her acting, which is widely viewed as excellent, and not for her brushes with the law; Switzerland's central bank would also probably rather the currency gained less attention from FX traders, and were a little weaker, so as to give a boost to Swiss exporters.
Then again, the actress can console herself with the thought that upon leaving rehab she will be in even greater demand; and even though the Swissy may grow even stronger against the greenback, Swiss National Bank officials at least have some choice cheeses and good liqueurs in which to drown their sorrows.