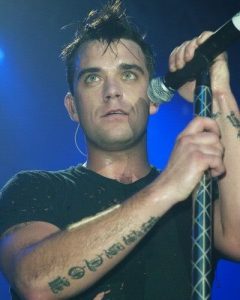 NEW YORK (Forex News Now) – The reunion of Robbie Williams with his former Take That bandmates may trigger a bout of nostalgia for many of us who grew up in the 1990s, that happy decade when Tupac and Biggie were still rapping and no one had heard of Al-Qaida.
The minds of some FX traders, however, will be firmly fixed on the ramifications of the British boy band's move for the euro. Yes, the euro.
For it was only recently that senior European officials were said to be considering a breakup of the single currency, in an effort to save the euro zone's wealthier members from the avalanche of trouble brought upon them by their poorer EMU brethren.
The inclusion of heavily indebted countries in monetary union seemed untenable in light of the sovereign debt crisis, which shocked the global forex market and has dominated FX news for months. Surely Germany's economy would soar without the rather unkindly dubbed PIIGS (Portugal, Italy, Ireland, Greece and Spain) dragging it down, the argument goes.
It also appeared that the implosion of Take That in 1995 – when Williams was asked to leave before the start of the Nobody Else tour – was the best thing that could have happened to the star from Stoke-on-Trent. He went on to have a successful solo career, with a series of no. 1 albums.
But the "Angles" singer, 36, has had a disappointing few years of late, while Take That – without him – staged their The Circus Live tour last year to great success.
Perhaps Germany and its rich neighbors, like Williams, would indeed do well for a period by going it alone, without the woes "Club Med" nations. That is far from certain, though, and a report by the Dutch bank ING warned recently that a disintegration of the euro zone would trigger the worst economic crisis in modern history, with "effects that dwarf the post Lehman Brothers collapse."
What's more, the euro has made an impressive comeback in recent weeks, with EUR/USD rising from its June low of 1.19 to hit a 4-month high at 1.2955 on Thursday (which, incidentally, was when Take That confirmed Williams had rejoined the band to record its first album to feature all five members since 1995).
The hype with which fans have greeted news of the upcoming album also points to a jump in Williams' fortunes. And despite the fact that "Everything Changes" in FX trading, the euro zone nations still seem stronger together than off being on their own, pursuing solo careers.