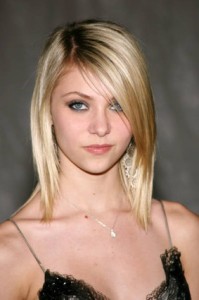 NEW YORK (Forex News Now) – American actor and singer Taylor Momsen, 17, has told a New Zealand radio station – in jest – that she had sex with a priest.
"I was raised Catholic. I f****d a priest once – I'm just kidding," US weekly quoted her as telling the station.
Is there a link between her joke, which touched on the child molestation scandal that has enveloped the Catholic Church of late, and the movement of the New Zealand dollar in currency trading?
Is seeking to draw such a connection even more obscene than the Gossip Girl star's language?
Actually, the New Zealand dollar, or kiwi, has behaved in FX trading recently in a manner similar to that in which Momsen spoke to the station: it has been all over the place, shocking FX traders as they rushed to adapt to the ever-changing situation.
After hitting a 6-month high on July 27, NZD/USD slumped, then rose, then slid, then climbed, then slipped again – on Monday, after industry data showed that New Zealand house prices rose in July at the slowest pace since December.
Momsen, for her part, was serious, then joked, then became serious again, as is evident in her subsequent explanation of one of her songs, Going Down, which she said was in response to the child abuse scandal.
"It seemed like a very fitting song to write at the time," she reportedly told the station. "It was kind of a f**k you to all the molestation going on. It was just insane."
Furthermore, another connection can also be found between the actor and online forex. Momsen is famous for telling a magazine, that her "best friend" is her vibrator – and what forex trader, hunched tensely over their computer screen, would not see the parallel between currency trading and masturbation?