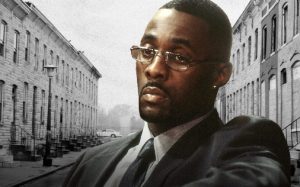 NEW YORK (Forex News Now) – Part of the reason why Stringer Bell, a character in the acclaimed TV series The Wire, is so engaging is because he seeks to extricate himself from the ghetto by a combination of cold-hearted brutality and traditional self-betterment through education.
Bell, played by British actor Idris Elba, dispatches teenagers to murder their friend who is suspected of being a police informant; he also takes a class in economics the Baltimore City Community College and works with the police to end a bloody gang war.
For every FX trader, one question must arise: If the brains behind the Barksdale crew had had access to a metatrader platform before his untimely death, how would he have fared in currency trading? May he even have been so profitable as to abandon narcotics as a form of revenue altogether?
On the subject of the character's business acumen, many critics have pointed to an outburst of Stringer's, directed at two subordinates.
"What you're thinking is that we have an inelastic product here," he tells them. "But what we have here is an elastic product."
This shows a good understanding of market forces. As such, it is fair to assume that once given an introduction to forex trading, Stringer would have applied fundamental and technical analysis correctly in order to reap impressive profits.
But would he have become emotionally attached to his positions and risked losing gains, or extending losses? Here, we can turn to his partner, Avon Barksdale, who tells Stringer: "I ain't no suit-wearin' businessman like you… you know I'm just a gangsta I suppose."
His criticism is that Stringer is too involved in his business projects, and is not giving enough attention to the gang war in which his crew had become embroiled; and that when he does turn his attention to it, he thinks in terms of cool economics – not emotionally charged blood feuds.
It follows that Stringer would dominate online forex just as we see him rule West Baltimore in the show's early seasons.
And we know that any attempts by feisty forex traders to unseat him would be slapped down with a heavy hand – for when one character challenges his strategy by saying, "Do the chair know we gonna look like some punk-ass bitches out there?" Stringer responds: "Motherf**ker, I will punk-ass you!"