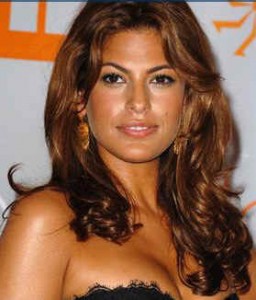 NEW YORK (Forex News Now) – It appeared to be yet another case of a starlet's sordid after-hours romping being caught on camera: A clip hit the Web purporting to be a "sex tape" of American actress Eva Mendes.
Similarly, the euro also appeared to have bared all last week, as it hit a 3-month high against the dollar in currency trading, returning to levels last seen before the worst of the euro zone debt crisis.
But disappointment lay in waiting for both online voyeurs hoping to catch a glimpse of Mendes in the buff, and FX traders hoping to see the single currency reveal its glory.
The "Eva Mendes Sex Tape" turned out to be a big joke, a spoof filmed for Will Ferrell's website FunnyorDie.com, and the euro's ascent proved short-lived, with EUR/USD tumbling in forex trading this week to hit well below the 1.29 mark.
Like the single currency feint towards a real appreciation, at the end of Mendes' clip, the 34-year-old alludes to Paris Hilton-style sex videos when she says that her "tape," which is actually of the Scotch variety, will work "on untreated naked wood."
She adds: "And of course our most popular demand: it will work in the dark, in my bedroom, with two dudes – for at least 20 minutes."
In fact, Mendes, famous for her performances in 2 Fast 2 Furious and Hitch, sent out a mass-text to relatives, in a bid to warn them of the clip's release.
The star told Oprah Winfrey: "I was like: 'This is a joke, this is not to be taken seriously!'"
If only the euro had been a sentient being capable of speech, or at least of posting a blog, it could have told the global forex community that its surge in last week's FX trading was to be a very brief affair.