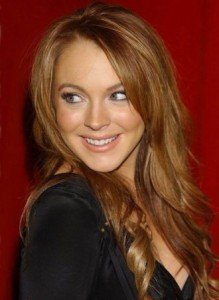 NEW YORK (Forex News Now) – What could possibly connect a troubled Hollywood star, Lindsay Lohan, and a storied pornographic actor, Linda Lovelace, to the movement of the British pound in FX trading?
Well, as many who follow the career of Lohan will know, the "Mean Girls" and "Freaky Friday" star is set to play Lovelace in the much hyped biopic Inferno.
And while Lohan, 24, is unlikely to be paid in sterling for her performance –neither was Lovelace, to my knowledge, for her most famous work in the hardcore movie Deep Throat – there is connection with the pound to be found at a more symbolic level: both Lohan and sterling have recently experienced forms of release.
On Monday, the 24-year old was released after having been jailed for less than two weeks of a 90-day sentence for a probation violation; at the same time, sterling jumped to a 7-month high against the U.S. dollar in forex trading, finally freeing itself from the slump that has shocked many in the online forex community.
Since then, the pound has only risen higher as it made FX news: On Tuesday, GBP/USD struck 1.5968, cable's highest since Feb. 3. A producer of Inferno, meanwhile, announced that Lohan would not be replaced as the movie's lead, despite reports to the contrary.
"The producers and director of Inferno, the story of Linda Lovelace, have been aware of certain media articles indicating there had been some alternative actors considered for the Lovelace role other than Lindsay Lohan," E! Online quoted Chris Hanley as saying.
"These stories are completely unfounded and untrue: the producers have been, and continue to be committed to Lindsay in this lead role and are confident that there is no actress that can achieve the dramatic level we require of this role other than Lindsay."
So, as Lohan prepares to portray the porn star famous for her on-screen enactment of deep throat fellatio – which was part of a pornography career that Lovelace later denounced, by the way – we can only await further advances by the pound in global forex.