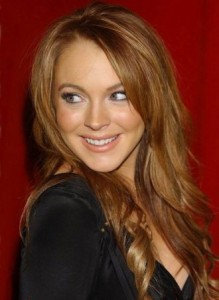 NEW YORK (Forex News Now) – "What?" I hear you ask, "Surely there can be no possible connection between the incarceration of the Hollywood star, Lindsay Lohan, and the movement in FX trading of Canada's currency, the loonie?
"To attempt to draw any parallels would be the work of a madman suffering from a diseased mind…"
Now, just bear with me for a second. Lohan, 24, of Freaky Friday and Mean Girls fame, is due on Tuesday to begin her 90-day sentence for a probation violation. The Canadian dollar, for its part, appears set to extend its recent decline against its U.S. counterpart.
The underlying connection between the two moves? Both the actor and the currency have been shackled by the United States: the former quite literally incarcerated, the latter fettered by a raft of disappointing U.S. economic data that has depressed FX traders' risk appetite and sent shock waves across the global forex community.
It follows that fears that a double-dip U.S. recession could derail the global economic recovery hamper resources-rich Canada's currency as the thick iron door on Lohan's cell impedes the star's movie career.
However, hope is often born in darkness; and just as the biblical character Joseph raised himself from jail inmate to viceroy of Egypt, Lohan may in fact soar to new heights upon her release.
Indeed, according to The Sun, Lohan will strip for a "full frontal" nudity scene in her first post-prison movie, in which she plays 1970s Deep Throat porn star Linda Lovelace in a biopic titled Inferno.
The British paper quoted Mat Wilder, the film's director, as saying: "There'll be full frontal nudity. But it's not a porn movie. It's an artistic movie about a porn star."
And while the Bank of Canada's Governing Council members are certainly not planning to bare all on camera, they too are expected to coming out with a somewhat daring move on Tuesday by raising the central bank's benchmark interest rate by 25 basis points. In June, the BoC became the first central bank among the G7 group of industrialized economies to raise interest rates in June, a move with deep ramifications for currency trading that would dominate the day's FX news.