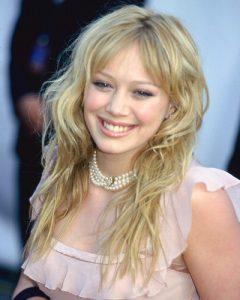 NEW YORK (Forex News Now) – On the face of it, surprisingly, actress and singer Hilary Duff seems to share many qualities in common with the Japanese yen in currency trading.
Duff, 22, is a veteran in the world of entertainment, despite her relative youth, having worked as a child in TV commercials and local theatre; the yen, for its part, is also a veteran in FX trading – unlike the embattled upstart, the euro.
Another almost glaring similarity is in the relationship that both the star and the currency have formed.
The actress, famous for her performances in Cheaper by the Dozen and The Lizzie McGuire Movie, has just tied the knot with Canadian ice hockey player Mike Comrie; the Japanese currency also has a kind of spouse in the greenback, with which it is most often paired in currency trading.
But it is on this last point that Duff and yen also differ significantly, for while the actress' relationship has just been strengthened under the formal vows of marriage, the yen and the dollar seem to be growing apart, according to forex analysis.
There has to be some sort of balance in any relationship – yet the yen has persisted in surging against the dollar this year, as its U.S. counterpart suffers amid fx traders' fears of a double-dip recession.
On Monday, Reuters reported that analysts at RBC Capital Markets see a relatively small risk of outright intervention by the Japanese authorities to curb the trend.
"… the declining share of the U.S. in Japan's trade and the rise of China diminishes the importance of the dollar to the Japanese authorities, so long as China delivers the yuan flexibility it promises," the news agency reported RBC as saying in a note to clients.
And as opposed to finding a new lover with greater allure, as the yen has apparently done, Duff has just sworn her undying love for Comrie.