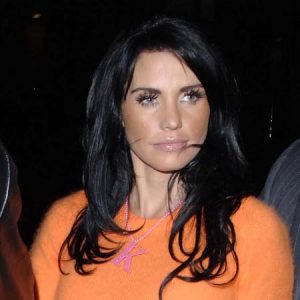 NEW YORK (Forex News Now) – Katie Price, AKA Jordan, is many things: a former glamour model, a successful author and an aspiring singer. She is not a currency.
Nonetheless, a number of interesting parallels can be drawn between the reality TV star – who released this week her new single, Free To Love Again – and sterling, the currency of her native land.
Both the pound and Price, 32, have gone through a particularly mixed decade: Sterling broke above the USD 2 mark in late 2007 currency trading only to plummet amid the global financial crisis. While it staged something of a comeback, the currency was knocked back down again in the wake of Europe's sovereign debt crisis, which has shaken the global forex market anew.
Price, for her part, has risen to new heights of fame with her appearances on I'm a Celebrity… Get Me Out of Here! and her subsequent marriage to Australian singer and gym devotee Peter Andre – as well as successfully publishing no less than three autobiographies.
But she has also battled with cancer, seen her divorce from Andre splashed across the British press and been widely predicted to fail in her fresh attempt to launch a music career.
In recent weeks, sterling has fought its way back up against the dollar, with GBP/USD hitting a fresh 2-month high on Wednesday. FX traders are apparently encouraged by the new U.K. government's austerity budget, and are seemingly less troubled by the debt crisis.
However, the fundamentals of the British economy remain shaky, according to forex analysis, and economists predict a long and uncertain slog back to prosperity for the United Kingdom.
And here sterling differs from Price, for her prospects appear significantly brighter, at least in the near-term. Since her days as a "Page 3 girl," she has shown considerable business acumen, amassing a fortune that put her at the top of the Daily Mail's 2006 "Chav Rich List," second only to David and Victoria Beckham.
Price has also shown considerable self-awareness, admitting on Thursday that her new single was unlikely to reach number 1.
"If I'm honest it probably won't do well in the charts," she told the BBC. We can be sure that if Price does fail, she will turn her hand to something else – and the U.K. media will thunder after her, following her every move. The future success of sterling in FX trading, however, is more of an open question by far.