If you want to start Forex trading in Nigeria in 2019, then you must have spent a huge amount of time coming up with a number of questions both about the industry and how to start doing so within the borders of the country. You have come to the right place if you are looking for answers. Starting to trade in Nigeria is much simpler than many assume it is, as all you need is access to the internet, some basic capital, and a reliable Forex broker that you know you can trust to treat you well and fairly. But these are the very basics and you will have to learn a lot more about the Forex industry in Nigeria before you start trading. Otherwise, you will be entering a dangerous industry without knowing what you are getting yourself into and losing money as a result. We have prepared a short guide to give you an understanding of the industry in a quick and easy manner, so you can start trading as soon as you are done reading it.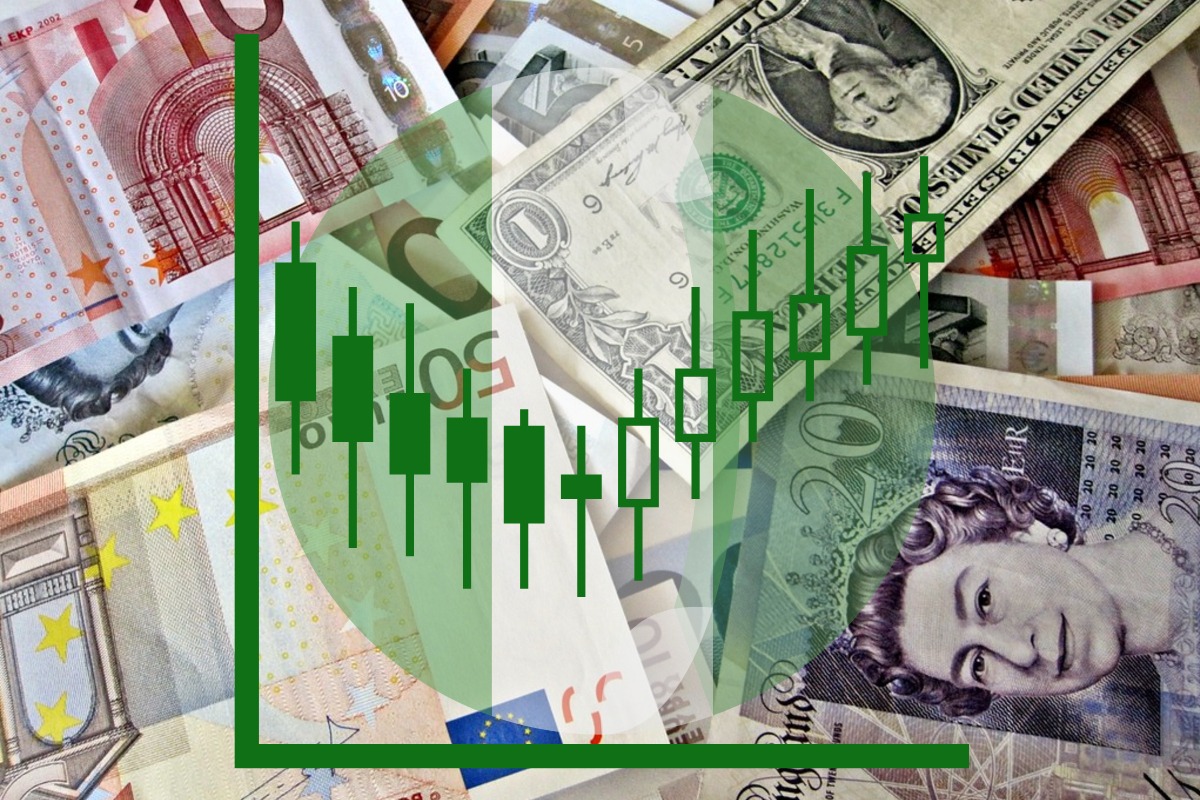 Forex trading in Nigeria – Consider the context
When talking about Forex trading, it is important to consider what it means, especially within the borders of the country. Mostly around the world, Forex trading involves a lot of work and a lot of knowledge. This is no different within Nigeria. If you want to be a successful trader in this country, you have to be prepared. First, you need to educate yourself on what Forex is by looking at the very basics of Forex trading to make sure that you are aware of the very simplest concepts in the industry. Once you are acquainted with some of the basics, are about a third of the way of being ready to start Forex trading in Nigeria.
Now you have to consider what you have and what that will enable you to do. In order to be able to successfully trade Forex, you will have to have a steady internet connection. If you are online, reading this article, then you might already fulfill that requirement. Now consider what your starting capital is. There are many brokers out there that require a minimum, starting usually somewhere at the equivalent of ten US dollars. Although, there are some companies that allow traders to start trading without any funds at all by giving them a chance to earn a no deposit bonus. This usually depends on the time of the year, so it might be said that the best time to start Forex trading in Nigeria is when one such promotion is being offered by the brokers.
One more thing to consider about trading in Nigeria is the currency pairs that you will have available to you. The Naira is not traded on the markets as much as the USD to Euro currency pair is, which makes the USD to Naira currency pair an exotic pair. You might be tempted to try and avoid this currency pair simply because of the fact that you might be afraid of how volatile it might be or because you might think that many people already avoid it. The thing with NGN (the abbreviation for Naira) is that the exchange rate for it is set by the Central Bank of Nigeria, so the exchange rate tends to be relatively steady over time. Which is why it might be interesting to try start trading Forex in Nigeria with the help of Naira, especially if you are able to predict the changes in the exchange rate of Naira as decided by the central bank
Understanding the brokers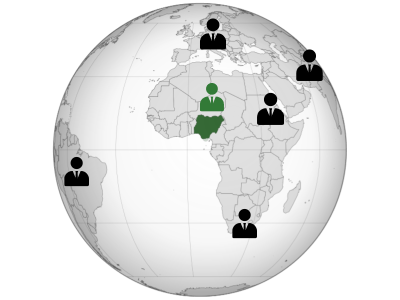 The most important part of preparing to begin Forex trading in Nigeria is deciding who the broker you are going to be working with is. This involves understanding how a broker operates, what they do in order to successfully operate and how they work. Below you will find each and every one of the aspects that you will have to consider in order to be able to pick the broker that is actually worth working with. Each and every aspect is important to consider, in order to be able to start trading with the best brokers in Nigeria. Otherwise, you might end up with a scam broker and lose a lot of money.
Looking for a license
The first and most important thing you will have to consider before starting to trade with a broker is whether the broker you are looking at has a license to operate on the Forex markets. Nigeria has it's very own Securities and Exchanges Commission, the SEC, which is the organization that would provide the license that would allow local companies to operate as Forex brokers. There are also other licenses that might be useful in considering whether you want to start working with an international broker. Licenses such as CySec of from the FSCA and so on are all indications that the company is trustworthy to work with. Although if you are going to be Forex trading in Nigeria, it is imperative that you find a company that is licensed by the local regulatory body. If you end up finding a broker that is not licensed, you will most likely end up with a scam broker, in which case you are likely to lose a lot of money as a result.
Start trading with XM – one of the most reliable brokers in the world!
Picking the best Forex trading platforms in Nigeria
In order to make sure that the trading you will be doing works for you, you need to make sure that the broker you pick offers the kind of platform that you will be able to find useful and easy to use. Currently, the industry has several different trading platforms: MetaTrader4, MetaTrader5, CTrader, browser-based platforms or the brand specific platforms. Each of these has its own benefits and drawbacks, and it is important to understand what these are in order to make sure that you end up working with a platform that best fits your needs. If you see that a broker has an in house developed platform, make sure that it is a legitimate platform that does not, in any way, affect the way the prices are displayed and the speed at which the trading is done. Platforms will often be the key point in identifying which Forex broker is best in Nigeria or anywhere else in the world.
Spreads, Leverage, and other products
Every broker has more to offer than just simply the platform and the license that they have. A broker will usually have the spreads (the cost of trading with them) and the Leverage (the amount of money you may borrow in order to maximize your trading) listed on their websites as a way of attracting new traders to their casinos. These aspects would either enhance your trading experience or hinder it, so you need to learn what options the broker is offering in terms of these concepts. Going a step further, some brokers might even offer some kind of education resources. Some brokers might even offer a chance to receive Forex trading training in Nigeria, by offering different kinds of webinars, online guides and sometimes even live events. Education is, after all, the key to successful trading.
Education and training
In order to be successful at trading Forex, a trader must be able to identify what is going on with the markets, how this might be affecting the orders they have placed and how they should be reacting to the changes on the market. This means being educated about the industry. While we have mentioned the concept of being educated before, it is important to consider what being educated and prepared for the markets involved. There are several tools that users will be able to use in order to get more educated about the concept of working in the industry. Here is a quick list of tools that will get you educated and set you on a path to start Forex trading.
Online courses
There are many online resources available for learning the theory of Forex trading. These include webinars, video lessons, and even online university-level trading classes. All of these are highly likely to provide you with some high level and interesting information, which will be extremely useful in helping any trader get better at trading. Some of the most useful resources even tend to be free, with articles and blog posts that discuss even some of the more complex concepts of Forex trading. There are glossaries that allow you to understand the concepts within the industry by looking at the specific words that you are interested in. If you want to learn about Forex trading in Nigeria Nairaland has a good resource for public forums on discussing and sharing strategies so you can have an easier time being successful at it. You might want to consider starting to follow some of these forums, blogs and read some of those articles published by more mainstream media. They will assist you in becoming a better trader simply by providing you with the required knowledge and information on the most recent developments in the industry.
Demo Accounts
One of the most useful tools for most beginner traders, in Nigeria or elsewhere, would be the Demo account. We mentioned the demo account a bit earlier, but now we can go into a bit more detail. Most legitimate and large brokers offer their users the ability to open a demo trading account with them. This account is funded by imaginary money. This imaginary funding allows the trader to try their hand at trading on the real markets by giving them fake money that can then be applied to real market conditions. This means that users will be able to test the real markets and see how their trading strategies work and whether they are ready to start trading or not without ever having to endanger their actual funds. This provides a great learning experience at the cost of basically nothing, with real market conditions shaping the experience and knowledge of the users. It is possible to learn how to start Forex trading successfully simply by applying the experience you gather with this resource.
The last step in starting to trade Forex in Nigeria
The final step you will need to take in order to start trading is the easiest one, and it is also the one that is the most important. Once you have gathered enough knowledge and information about trading, brokers and other concepts in the industry, you are ready to make a choice and start trading. The final step is simply going to the broker you liked best during your research and opening up an account with them. Then you deposit the capital you would like to start trading with and you are ready to start trading. Just remember all of the things you've learned up to this point and don't forget that markets are much more complex than you will usually give them credit for.
Good Luck!