Sweden is a Scandinavian country known for its thousands of coastal islands and lakes. Sweden also has a strong, knowledge-based economy and one of the best overall qualities of life. Sweden affects the Forex market quite dramatically. Additionally, there has been an increase in the trading volume of Swedish krona since 2013. So it's no surprise that Sweden has a lot of billionaires. Richest people in Sweden mostly got their wealth by inheritance but then expanded their wealth by evolving with the times. But we also have college dropouts and fashion magnates on the list so if you want to know who the richest people are in Sweden right now keep reading.
Fredrik Lundberg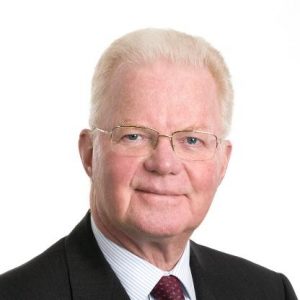 Age:68
Industry: Real Estate
Networth: $4.9 billion
We are starting our list Sweden's richest people billionaires with Frederik Lundberg. The CEO and chairman of L.E Lundbergforetagen AB, founded by his father in 1944 as a construction outfit. Frederik has been managing the firm since 1981. Today the company has diversified holdings in property management and other businesses. Frederik's daughters, Louise, and Katarina who are also billionaires are part of the board and each own 14% stake in the group. The group itself is involved with a number of renowned Swedish firms, including Ericsson, steelmaker SSAB and truck maker Volvo. Frederik holds a bachelor's degree from the Stockholm School of Economics.
Dan Olsson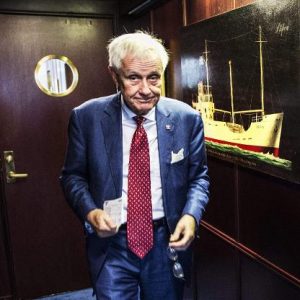 Age: 72
Industry: Diversified
Networth: $3.7 billion
Second on our list is Dan Olsson who is the CEO and majority owner of Stena Sphere a privately held Swedish Conglomerate which Dan inherited from his father, Sten Allan Olsson who founded the trading company in 1939. Sten purchased his first vessel, a three-masted schooner named Dan, in 1946. One year late his first son was born and Stan have him the same name. The conglomerate has interests in cruising, shipping, offshore drilling, property and metal recycling. Dan took over the company in 1983 and owns 51% of shares while his siblings Stefan Sten and Madeleine Eriksson own 24.5% and 12.5% respectively. Dan has a degree from the Gothenburg School of Business, Economic and law and still lives in Gothenburg.
Antonia Ax:son Johnson

Age:76
Industry: Trade
Networth: $5.7billion
Among the richest women in Sweden is the fourth-generation owner of Axel Johnson Group-a Swedish family business that builds and develops trade and service businesses in the European market, with the main focus on the Nordic region.  The conglomerate has interests in energy, real estate, industrial products, and grocery store chains. The business currently comprises of Axel Johnson Internationa, Axfood, Dustin, KICKS, Novax, and Martin & Servera. Antonia Johnson holds the Master's degree in Psychology and economics from Stockholm University and has been awarded the honorary degree of doctor of civil law from Bishop Univerisity. Antonia still has the seat on the board of the company and owns most of it.
Bertil Hult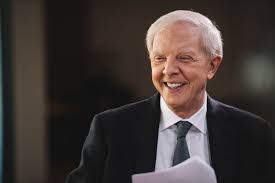 Age:78
Industry: Education
Networth: $6 billion
Wealthiest people in Sweden also come from different backgrounds. Swedish College Drop out who went on to create a billion-dollar business is the 7th richest man in Sweden. Bertil Hult decided to abandon his studies and started a business in his dormitory basement in 1965. He started organizing trips to help students learn English in the UK and that's how EF- Education First was formed. Now the company is run by his sons and offers education travel and language training in 50 countries. Hult moved from Sweden in 1971 and later established the company headquarters in Lucerne, Switzerland. He served as the CEO of the company till 2002 and as a chairman till 2008. Now EF is a multi-billion dollar company with more than 40,000 employees in over 50 countries worldwide. Fun fact about EF is that it sends so many teens on summer courses to the UK and US that it is one of the largest buyers of flights across the Atlantic. Hult is dyslexic, so he donates money to LegiLexi regularly, the charity that supports children with learning disabilities.
Melker Schörling

Age:72
Industry: Investments
Networth: $7.8 billion
Melker Schorling graduated from the School of Business, Economics, and Law in Gothenburg. He started his rise to fortune when he became the CEO of Securitas. Among Sweden's wealthiest people he now enjoys a net worth of almost  $8 billion. A security company that was at the time in decline. After spending ten years in the company, Schörling set up Melker Schörling AB as a holding company for his investments. His investment company has large interests in Securitas AB, Assa Abloy, Hexagon AB and many more. The billionaire formed a partnership with Gustaf Douglas who is also a Swedish billionaire that had shares in Securitas and Assa Abloy. He took his investment company public in 2006, listing it on the Stockholm Stock Exchange. He also introduced a new board of directors which is considered one of the most high-profile across Sweden. The board includes Stefan Persson, who is currently the richest man in Sweden.
Frederik Paulsen Jr.

Age:69
Industry: Pharmaceuticals
Networth: $7.7 billion
When Frederick Paulsen inherited Ferring Pharmaceuticals from his father in the 1950's it was still just a small drug-making company and is now one of Sweden's billionaires. But soon after Frederik took over in 1938the business started to grow, soon generating around $15 million of yearly revenue. Nowadays Ferring Pharmaceuticals covers infertility, obstetrics, urology, gastroenterology and endocrinology drugs with an estimated sales of $2.2 billion. The pharmaceutical company employs around 7000 people and had subsidiaries in almost 60 countries while selling its products in over 100 countries. Paulsen now resides in Switzerland, where he benefits from lump-sum taxation.
Kirsten Rausing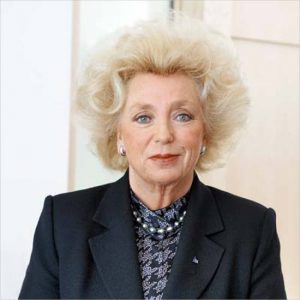 Age:67
Industry: Packaging
Networth: $8.7 billion
The eldest Child of the Rausing family and the first on our list of the richest people in Sweden is Kisten Rausing. The Granddaughter of Ruben Rausing, the founder of the liquid food packaging company Tetra Laval inherited the shares of the company. She is one of the members of the family that leads a more public life. We know that she resides in the UK and breeds horses at her stud farm and has previously won awards for it. Kirsten Rausing is a member of the Jockey Club and a former director of the National Stud. She is also a director of the British Bloodstock Agency along with Richard Frisby, Michael Goodbody, and Guy Heald. Kirsten is the member of the board at Tetra Laval
Finn Rausing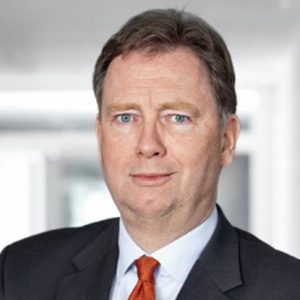 Age:64
Industry: Packaging
Networth: $8.7 billion
Rausings are among the richest Swedish families. The second member of the Rausing family is Finn Rausing, who also is a member of the board at Tetra Laval with his siblings, Kirsten and Jörn. Reportedly Finn is the financial backer of the F1 team Sauber. Since the family has been a subject to a failed terrorist kidnapping scheme Rausings mostly keep to themselves and are very private about their lives. Finn is no exception in that matter. But all three children of Hans Rausing are involved in Tetral Laval business.
Jörn Rausing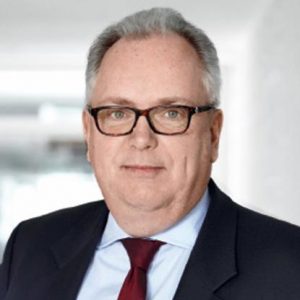 Age:59
Industry: Packaging
Networth: $9.7 billion
The second richest man in Sweden is the son of Hans Rausing, who served as the CEO of the packaging Tetra Laval from 1950 to 1983, who dies recently in August of 2019. Hans sold his shares in the company to his brother for an estimated 7$ billion in 1995, but his brother Gad dies in 2000 with all of his children inheriting the wealth. If you're wondering what sort of packaging company could make this much revenue, it was the new packaging that made it possible to store beverages like milk and orange juice in cartons instead of glass bottles. Jörn also owns a piece of online grocery retailer Ocado and International Flavors & Fragrances. Since the Rausing family is so wealthy there have been instances where terrorists have planned to kidnap them but luckily the 1989 attempt by pro-Palestinian terrorists was foiled. After the incident, the rich Swedes has kept a low profile.
Sweden's richest man -Stefan Persson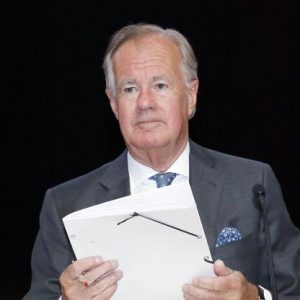 Age:72
Industry: Fast Fashion
Networth: $18.2 billion
The wealthiest person in Sweden is Stefan Persson. Persson owns a 32% stake in Hennes & Mauritz, more commonly referred to as H&M. The global cheap chip fashion retailer is amongst the most recognizable affordable fashion brands. He received his education at the University of Stockholm Stefan Persson's father, Erling Persson founded H&M in 1947 and now Stefan's son, Karl-Johan is the CEO of the world-famous fast fashion brand. Sweden's richest man owns real estate in some of the world's most glamorous shopping districts, spanning New York, London, Rome, and Paris. Besides H&M, Persson also owns a substantial stake in the Swedish technology company Hexagon AB. Besides stocks, Persson is a founder of the Mentor Foundation, a non-profit organization working towards combatting substance abuse among young people.