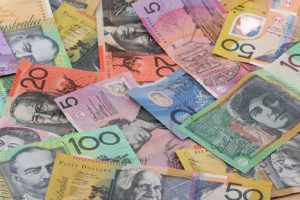 NEW YORK (Forex News Now) – The Aussie halted its decline against the U.S. dollar on Wednesday, as FX traders awaited the results of a quarterly survey of Australian business confidence.
In late U.S. currency trading, AUD/USD traded at 0.878, down 0.67 percent on the day, after climbing slightly from the daily low of 0.8762.
National Australia Bank was due early Thursday to release the data on its business confidence survey, which asks about 1,000 businesses to rate the relative level of current business conditions and expectations for the near and medium-term future.
According to forex analysis, AUD/USD was likely to touch support around the low of July 19, 0.8633, and encounter immediate resistance around the high of July 14, 0.887.
The Aussie's earlier losses came after Federal Reserve Chairman Ben Bernanke said the U.S. economic outlook was "unusually uncertain."
In testimony to the Senate Banking Committee in Washington, D.C. Bernanke also said the central bank was ready to implement further measures to spur growth, if needed.
Meanwhile, the Australian dollar slumped versus the yen: AUD/JPY traded at 76.46, down 1.14 percent.