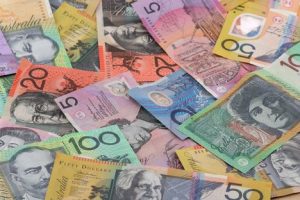 NEW YORK (Forex News Now) – The Australian dollar slid against its U.S. counterpart on Friday as Australia's opposition leader Tony Abbott campaigned through the night, hoping for a shock election win on Saturday.
In late Asian currency trading, AUD/USD struck 0.8885, a 3-day low. The currency pair later rose slightly to trade at 0.8901, down 0.29 percent on the day.
Abbott and Julia Gillard, Australia's first woman prime minister, launched a frenetic final blitz as the respected Newspoll showed a 50-50 split between the conservative Liberal/National coalition and the ruling Labor party.
According to forex analysis, AUD/USD was likely to touch immediate support around Monday's low, 0.8859, and encounter resistance around Tuesday's high, 0.9079.
The Aussies losses also came after official data showed that Mid-Atlantic manufacturing shrank in August for the first time in more than a year, and new claims for U.S. unemployment benefits hit a nine-month high last week.
Elsewhere, the Aussie dollar sank versus the yen: AUD/JPY traded at 75.91, down 0.41 percent.