NEW YORK (ForexNewsNow) – While the World Trade Organization has 153 members around the world, Russia is still an exception. Despite the fact that negotiations began in 1993, President Dmitry Medvedev's country is not yet a member of this very global organization.
Russia remains the last major economy on the planet which remains outside of this multilateral organization founded in 1995 under the Marrakech Agreement in order to replace the GATT created in 1948.
The GATT and the WTO share in common the common objective of both ensuring compliance with the principles of fair competition and implementing the process of trade liberalization.
The Kremlin first officially announced "significant progress" in talks in early August and sait it considered "realistic" its accession to the WTO by the end of the year. Such an agreement could have a major positive impact on Forex markets.
Here is an infographic showing the current members of the WTO: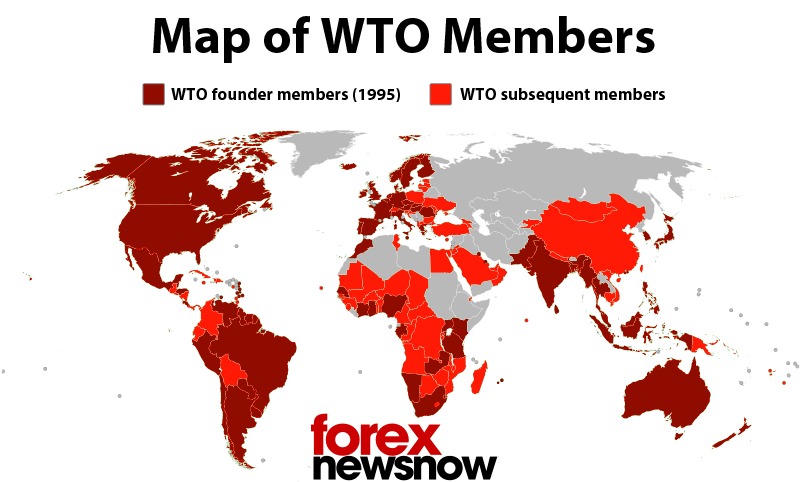 For more exclusive Online Forex News,  follow us on Twitter or join us on Facebook.