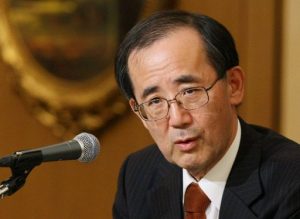 NEW YORK (Forex News Now) – The dollar jumped against the yen on Tuesday, as FX traders awaited the publication of minutes from the Bank of Japan's most recent monetary policy meeting.
In U.S. afternoon currency trading, USD/JPY hit 87.29, up 0.69 percent on the day.
The Bank of Japan was due later in the day to publish the minutes from its June meeting, providing insights into the economic conditions that influenced the bank's latest interest rates decision.
According to forex analysis, USD/JPY was likely to touch support around the low of July 16, 86.26, and encounter immediate resistance around the high of July 14, 89.11.
Also Tuesday, an official report showed that U.S. housing starts hit their lowest level in eight months in June. But a separate report showed an unexpected increase in building permits during the month, offering hope of a future rise in homebuilding.
Meanwhile, the yen tumbled versus sterling: GBP/JPY traded at 133.37, up 1.01 percent.