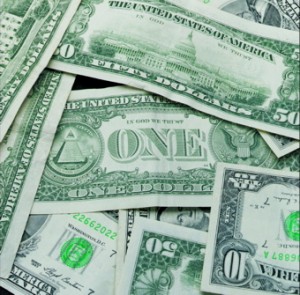 NEW YORK (Forex News Now) – The U.S. dollar jumped broadly on Wednesday, as comments by Federal Reserve Chairman Ben Bernanke and falling U.S. stocks sapped FX traders' appetite for risk.
In late U.S. currency trading, the dollar was up against the the euro and pound, with EUR/USD trading at 1.275, down 1.02 percent, and with GBP/USD trading at 1.516, down 0.7 percent on the day.
In testimony to the Senate Banking Committee in Washington, D.C. Bernanke said the central bank was ready to implement further measures to spur growth, if needed.
"Even as the Federal Reserve continues prudent planning for the ultimate withdrawal of monetary policy accommodation, we also recognize that the economic outlook remains unusually uncertain," the Fed chief told lawmakers.
"We remain prepared to take further policy actions as needed to foster a return to full utilization of our nation's productive potential in a context of price stability."
Meanwhile, the U.S. dollar climbed versus the Aussie, kiwi and loonie: AUD/USD traded at 0.8773, down 0.77 percent; NZD/USD traded at 0.7124, down 0.64 percent; and USD/CAD traded at 1.0497, up 0.61 percent.
The Canadian dollar's losses came as oil prices dropped and following a disappointing report on Canadian wholesale sales.
But the dollar fell against the Swiss franc and yen, with USD/CHF trading at 1.0519, down 0.09 percent and USD/JPY trading at 87.01, down 0.57 percent.
The U.S. Dollar Index, a six-currency gauge of the greenback's strength, was up 0.73 percent.