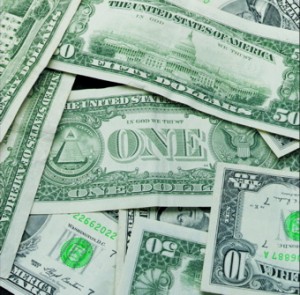 NEW YORK (Forex News Now) – The U.S. dollar was mixed against its major counterparts on Thursday, after FX traders' appetite for risk recovered as U.S. stocks rebounded.
In late U.S. currency trading, the dollar was down against and pound, with GBP/USD trading at 1.527, up 0.28 percent on the day.
The greenback's losses came after an official report showed that U.S. housing starts hit their lowest level in eight months in June. The data was tempered, however, by a separate report that showed an unexpected increase in building permits during the month, offering hope of a future rise in homebuilding.
The U.S. dollar also sank against the Aussie, kiwi and loonie: AUD/USD traded at 0.8844, up 1.84 percent; NZD/USD traded at 0.717, up 1.58 percent; and USD/CAD traded at 1.0434, down 1.1 percent.
Also Thursday, the Bank of Canada hiked its Overnight Rate 25 basis points to 0.75 percent, in line with the forecasts made by global forex news outlets. However, the bank also lowered its growth forecast for Canada for 2010.
Meanwhile, the greenback was down versus the Swiss franc, with USD/CHF trading at 1.0525, down 0.25 percent.
But the dollar was up against the euro and yen, with EUR/USD trading at 1.2884, down 0.45 percent and USD/JPY trading at 87.55, up 0.99 percent.
The U.S. Dollar Index, a six-currency gauge of the greenback's strength, was up 0.22 percent.