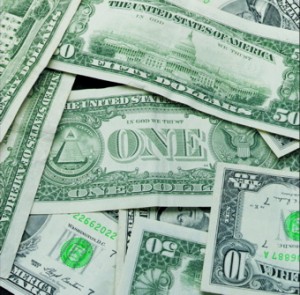 NEW YORK (Forex News Now) – The U.S. dollar rose broadly on Tuesday, as weak U.S. consumer confidence data sapped FX traders' risk appetite.
In U.S. afternoon currency trading, the dollar climbed against the euro, with EUR/USD trading at 1.2983, down 0.09 percent.
Data from a business research firm earlier showed that U.S. consumer confidence deteriorated more than expected in July.
The Conference Board said its consumer confidence index fell to 50.4 points during the month, down from 54.3 in June. Analysts had expected July's figure to come in at 51, two global forex news outlets reported.
Meanwhile, the greenback was up versus the yen and Swiss franc, with USD/CHF trading at 1.0619, up 1.27 percent, and USD/JPY trading at 87.91, up 1.17 percent.
The yen's losses came in the wake of weak Japanese inflation data and reportedly amid speculation that the Bank of Japan will keep interest rates near zero.
The U.S. dollar also advanced against the Aussie, kiwi and loonie: AUD/USD traded at 0.9012, down 0.16 percent; NZD/USD traded at 0.7318, down 0.29 percent; and USD/CAD traded at 1.0374, up 0.5 percent.
But the U.S. dollar fell against the pound, with GBP/USD trading at 1.5566, up 0.47 percent
The U.S. Dollar Index, a six-currency gauge of the greenback's strength, was up 0.26 percent.