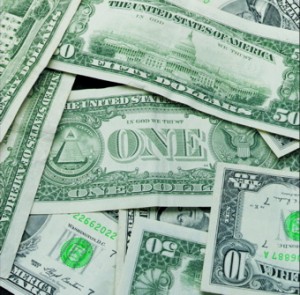 NEW YORK (Forex News Now) – The U.S. dollar slid broadly on Monday, as FX traders' risk appetite perked up amid relief over the long-awaited results of European bank stress tests and in the wake of upbeat USD/JPYU.S. housing data.
In U.S. afternoon currency trading, the dollar fell against the euro and pound, with EUR/USD trading at 1.2996, up 0.64 percent on the day, and GBP/USD trading at 1.549, up 0.39 percent.
Sterling's gains came after major British banks passed the EU stress tests. British authorities said HSBC, Barclays, Lloyds and Royal Bank of Scotland Group all passed the tests, which were aimed at showing the banks' ability to withstand a financial crisis.
Meanwhile, the greenback was down versus the yen and Swiss franc, with USD/JPY trading at 86.93, down 0.61 percent, and USD/CHF trading at 1.0488, down 0.43 percent.
Official data showed earlier that new U.S. home sales rose sharply in June compared with the previous month, and at a faster rate than expected.
According to the Commerce Department, sales rose to an annual rate of 330,000 in June from a revised 267,000 in May. Analysts had expected June's figure to come in at 317,000, two global forex news outlets reported.
The U.S. dollar also advanced against the Aussie, kiwi and loonie: AUD/USD traded at 0.9014, up 0.64 percent; NZD/USD traded at 0.7338, up 0.87 percent; and USD/CAD traded at 1.0334, down 0.22 percent.