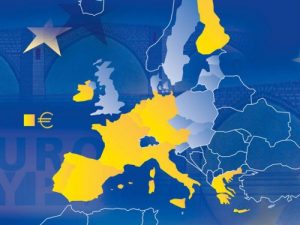 NEW YORK (Forex News Now) – The euro zone's M3 money supply rose more than expected in November, data showed on Wednesday in one of the day's major realtime forex news events.
In a report likely to impact currency market trading, the European Central Bank said that the total quantity of domestic currency in circulation and deposited in banks rose by 1.9% in November, up from the revised mark of 0.9% recorded the previous month.
Analysts had expected the November data to show a rise of 1.6%, at least two online FX trading news sites reported.
Money supply is important for FX traders because of its connection to interest rates; an increasing supply of money early in an economic cycle can lead to more spending and investment, while later in the cycle it leads to inflation.