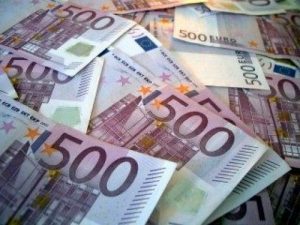 NEW YORK (Forex News Now) – The euro dropped slightly against the dollar on Friday, after a disappointing report on German import prices and ahead of a raft of economic data from the United States.
In early European currency market trading, EUR/USD struck 1.2713, down 0.02 percent on the day.
Germany's statistics agency said import prices fell 0.2 percent during the month, after rising 0.9 percent in June. Analysts had expected a modest increase of 0.1 percent in July, two realtime forex news outlets reported.
According to EUR USD analysis, EUR/USD was likely to touch support around the low of Aug. 24, 1.2588, and encounter resistance around the high of Aug. 19, 1.2902.
The euro's losses came as FX traders awaited a speech from the U.S. Federal Reserve chairman, Ben Bernanke, whose comments were likely to be scrutinized for clues to future shifts in monetary policy.
Elsewhere, the euro advanced versus the yen: EUR/JPY traded at 107.72, up 0.31 percent, according to intraday analysis.