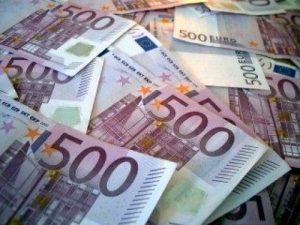 NEW YORK (Forex News Now) – The euro rebounded against the dollar on Wednesday, paring some of Tuesday's sharp losses, despite a disappointing report on German industrial production and new fears over Europe's banks.
In European morning currency market trading, EUR/USD struck 1.2711, up 0.23 percent on the day.
Germany's statistics bureau said earlier that industrial production increased 0.1 percent during the month, up from a drop of 0.6 percent in June. Analysts had expected an increase of 1.1 percent in September, two realtime forex news outlets reported.
According to EUR USD analysis, EUR/USD was likely to touch support around the low of Aug. 31, 1.2625, and encounter resistance around the high of July 26, 1.3006.
The euro's gains also came ahead of the publication of the U.S. Federal Reserve's "Beige Book," analysis used by the central bank's policy-setting committee in making its next interest rate decision.
Elsewhere, the euro rose slightly versus the yen: EUR/JPY traded at 106.43, up 0.1 percent, according to intraday analysis.