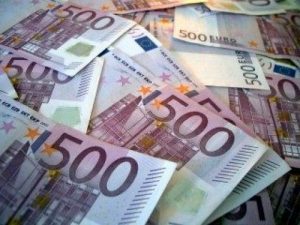 NEW YORK (Forex News Now) – The euro rose against the dollar on Thursday, extending a 2-day rally, after official data showed that the euro zone's economy rose as expected in the second quarter.
In early European currency market trading, EUR/USD struck 1.2825, up 0.13 percent on the day.
Eurostat, the EU statistics agency, said earlier the 16-nation region's gross domestic product, the broadest measure of economic activity, grew 1 percent during the April-June period, after also growing 1 percent in the preceding quarter.
Analysts had expected the data to show a 1 percent in the second quarter, two realtime forex news outlets reported.
According to EUR USD analysis, EUR/USD was likely to touch support around Tuesday's low, 1.2625, and encounter resistance around the high of Aug. 18, 1.2922.
The euro's gains came as FX traders awaited an interest rate decision by the European Central Bank and key U.S. employment data.
Elsewhere, the euro fell versus the yen: EUR/JPY traded at 107.87, down 0.27 percent, according to intraday analysis.