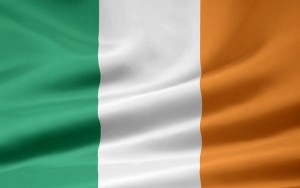 NEW YORK (Forex News Now) – The euro slid against the dollar on Thursday, halting its recent rally, amid fears over the euro zone's services and manufacturing sectors, and Ireland's economic growth.
In late U.S. currency market trading, EUR/USD struck 1.335, down 0.42 percent on the day, after retreating from Wednesday's 5-month high of 1.344.
Official data showed earlier that Ireland's economy unexpectedly shrank in the second quarter, with gross domestic product falling 1.2 percent, after growing 2.2 percent during the previous quarter. Surveys of purchasing managers released on Thursday also showed greater-than-expected drops in euro zone manufacturing and services activity.
According to EUR USD analysis, EUR/USD was likely to touch support around Wednesday's low, 1.3248, and encounter resistance around the high of April 20, 1.3523.
The euro's losses also came after an industry report showed that sales of existing U.S. homes climbed at a faster rate than expected in August. The report was offset, however, by official data, which showed that U.S. initial jobless claims rose more than forecast last week.
Elsewhere, the euro dropped versus the yen: EUR/JPY traded at 112.61, down 0.57 percent, according to intraday analysis.