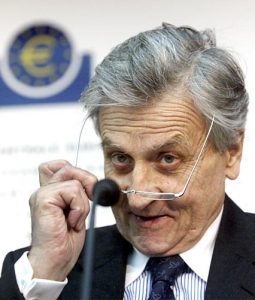 NEW YORK (Forex News Now) – The euro soared against the U.S. dollar on Monday, despite somewhat downbeat comments by the European Central Bank Chief, Jean-Claude Trichet, on the global economic recovery.
In European afternoon currency market trading, EUR/USD 1.2865, up 1.49 percent on the day.
Speaking in Basel, Trichet said the world's leading central bankers still saw "sustained growth in the emerging world" and "certainly more modest growth" in advanced economies, such as the United States and euro zone.
According to EUR USD analysis, EUR/USD was likely to touch support around Friday's low, 1.2644, and encounter immediate resistance around Thursday's high, 1.2919.
The euro's gains also came on the back of upbeat figures from China: official data showed over the weekend that Chinese industrial production jumped 13.9 percent year-on-year in August; reports on retail sales and consumer price inflation were also encouraging.
Elsewhere, the euro advanced versus the yen: EUR/JPY traded at 107.82, up 1.04 percent, according to intraday analysis.