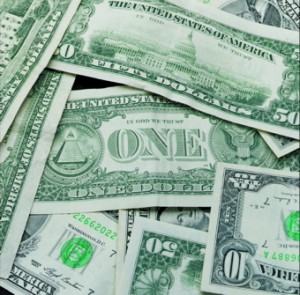 NEW YORK (Forex News Now) – The euro consolidated gains versus the dollar on Tuesday, hovering slightly below a 6-week high it hit earlier amid hopes that Europe's debt crisis will not worsen.
In U.S. midday currency trading, EUR/USD trade at 1.2623, up 0.67 percent on the day, close to the daily high of 1.2662, the currency pair's highest since May 21.
The euro's ascent versus the dollar came after the Bank of France chief said French banks were likely to pass Europe-wide stress tests, allaying fears over the sector's health.
According to forex analysis, EUR/USD is likely to touch immediate support around the day's open, 1.2537, and encounter resistance around the high of May 11, 1.2803.
Also Tuesday, the governor of Greece's central bank, in whose country the debt crisis first erupted, said Greece will cut its deficit to reach the target this year without implementing any additional austerity steps, Reuters reported.
Meanwhile, the euro climbed against the yen: EUR/JPY traded at 110.47, up 0.39 percent on the day.