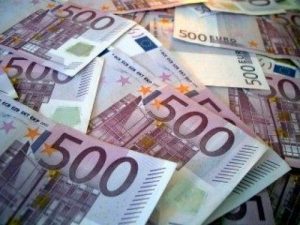 NEW YORK (Forex News Now) – The euro pared recent gains versus the dollar on Wednesday, slipping from a 3-month high, as FX traders awaited key U.S. employment and manufacturing data.
In late Asian currency trading, EUR/USD struck 1.3229, down 0.02 percent on the day, after retreating from 1.3262, the currency pair's highest since May 3.
The euro's earlier gains came after a raft of disappointing U.S. data on home sales, factory orders and personal spending, which stoked fears of a double-dip recession in the United States.
According to forex analysis, EUR/USD was likely to touch support around the low of July 30, 1.298, and encounter immediate resistance around the high of March 3, 1.3332.
The dollar's losses also came amid speculation that the Federal Reserve will take further credit-easing measures to revive the flagging economy, diminishing the appeal of U.S. assets.
Elsewhere, the euro fell against the yen: EUR/JPY traded at 113.16, down 0.3 percent.