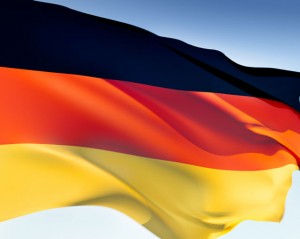 NEW YORK (Forex News Now) – Today, the realtime forex markets were given news to digest with the release of the German Ifo data report.  As a result, the euro climbed against all major currencies while the pound saw declines early.
The Ifo Institute for Economic Research at the University of Munich released its monthly business climate index, a survey of 7,000 business executives that gauges the general mood and outlook for the German economy – the largest individual component of the euro zone economy.
The report for October indicated that the index rose from 106.8 in September to 107.6 in October – an unexpected improvement from the consensus estimate of a drop to 106.5.
Following the release of the report, the euro climbed 0.11% against the dollar, to 1.3937, 0.11% against the yen to 113.31, 0.2% against the pound to 0.8878, and 0.73% against the Swiss franc to 1.3565.
The surge in business confidence in Germany was due in part to a surge in Germany's exports, which helped fuel a 2.2% expansion of the German economy in the second quarter.  The 2.2% growth rate is the fastest rate of expansion for Germany in 20 years.
The German government also doubled its growth forecast for 2010, to 3.4%.
Jennifer McKeown, an economist with London's Capital Economics Ltd., commented on the report, saying, "[Today's report] suggests that the euro zone's largest economy is defying the global gloom.  Germany will continue to outperform for now, but it won't be long before exports slow sharply."
Exports were not the only factors behind the surge, though. "The German boom is much broader than just exports," said Simon Junker of Commerzbank AG.  "Investment goods are also in demand domestically.  It'll be a good year for profits."
The positive report has rejuvenated some of the upward pressure in the euro that has been missing throughout the last week, particularly against the dollar, which has benefited lately from realtime forex news about the quantitative easing plan being less than what was expected.
Slowing consumption in the euro zone, though, is widely feared by many analysts and could prove to undermine the strength of the German economy, particularly if domestic demand falls to the wayside and deficit-cutting measures in the euro zone slow investment.
At the moment, however, business confidence appears to be strong in the euro zone's largest economy, providing momentum to the euro for the moment heading into the much-anticipated meeting of the G20 finance ministers in South Korea.