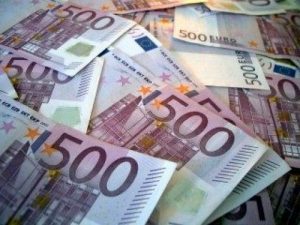 NEW YORK (Forex News Now) – The extended its recent decline against the dollar into a third day on Friday, as disappointing U.S. economic data rekindled fears over the recovery of the world's biggest economy.
In late Asian currency trading, EUR/USD struck 1.2803, down 0.15 percent on the day.
Official data showed on Thursday that Mid-Atlantic manufacturing shrank in August for the first time in more than a year, and new claims for U.S. unemployment benefits hit a nine-month high last week.
According to forex analysis, EUR/USD was likely to touch immediate support around the low of July 21, 1.2732, and encounter resistance around the high of Aug. 12, 1.2932.
FX traders, meanwhile, awaited a key monthly report on consumer price inflation in Canada, Friday's only scheduled economic event of real significance.
Elsewhere, the euro fell very slightly versus sterling: EUR/GBP traded at 0.8219, down 0.01 percent.