EUR/USD forex technical analysis round-up: Aug. 8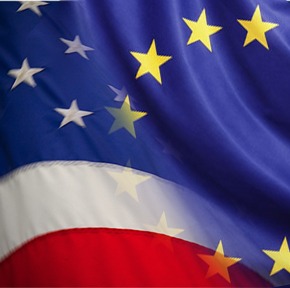 The euro increased in value against the US dollar today after news of the US debt rating downgrade hit the markets over the weekend. As of around 9:10 A.M. GMT the euro was trading at 1.4326.
The EU currency is up 0.336% on the day and has reached a session high of 1.4421 with a low of 1.4289 so far.
Earlier this morning, Japanese Finance Minister Yoshijiko Noda said that G7 officials and central bankers have agreed to cooperate against excessive currency movements, in an effort to dampen market volatility following Standard & Poor's historic downgrade of the US debt rating.
In a statement published in Paris on Monday, the G7 pledged to "take all necessary measures to support financial stability and growth" against the "increased tensions in financial markets." The leaders of the seven richest countries also discussed the looming EU debt crisis.
The communiqué of the G7 has "provided some reassurance to the market," said Toshihiro Nagahama, senior economist at Dai-ichi Life Research Institute.
This release is "positive" because the G7 members "were able to reach an agreement quickly," added Osamu Takashama from Citibank.
Despite Europe's debt crisis woes the euro is still performing above what was initially expected, in large part due the European Central Bank (ECB) announcement on Sunday night that it would attempt to stabilize the markets by purchasing more government debt from the Euro Zone nations currently experiencing financial difficulty. While the ECB did not specify which country's debt it would purchase, most market analysts expect the ECB to intervene on behalf of Italy and Spain, as both countries' bond yields have experienced record highs over the past two weeks.
For more exclusive Online Forex News,  follow us on Twitter or join us on Facebook.
By ForexNewsNow Team
More content by ForexNewsNow Team