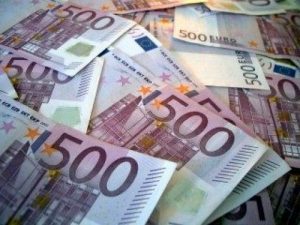 NEW YORK (Forex News Now) – The euro slumped against the dollar on Wednesday, hitting an 8-day low, after the Federal Reserve downgraded its view of the U.S. economic outlook.
In European morning currency trading, EUR/USD hit 1.3031, its lowest since July 30. The currency pair later rose slightly to trade at 1.3041, down 1.03 percent on the day.
On Tuesday, the Fed said the U.S. economic recovery will be "more modest" than anticipated and announced plans to reinvest proceeds from maturing mortgage bonds into government debt.
According to forex analysis, EUR/USD is likely to touch immediate support around the low of July 30, 1.298, and encounter resistance around Friday's high, 1.3334.
FX traders, meanwhile, awaited the release of key data on the U.S. trade balance in June, the difference in value between imported and exported goods.
Elsewhere, the singe currency tumbled versus the yen: EUR/JPY traded at 110.98, down 1.43 percent.