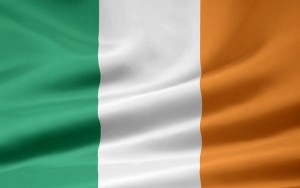 NEW YORK (Forex News Now) – The euro rose against the dollar on Monday, as Ireland agreed to an international bailout package to fight its banking crisis.
In early European currency market trading, EUR/USD hit 1.3737, up 0.46 percent on the day.
Ireland became the second euro zone country to seek a bailout from the European Union and the International Monetary Fund, although the package is expected to amount to less than the 110 billion euros approved for Greece last May.
According to EUR USD analysis, the euro was likely to touch immediate support around Friday's low of 1.3608, and encounter resistance around the high of November 10, 1.3825.
Meanwhile, FX traders awaited a speech from the European Central Bank President Jean-Claude Trichet to European parliament on Monday.
Elsewhere, the euro fell against the sterling: EUR/GBP traded at 0.8549, down 0.094 percent, according to intraday analysis.