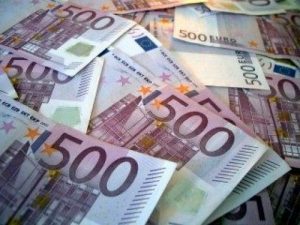 NEW YORK (Forex News Now) – The euro rose against the dollar on Thursday, rising from a 3-week low, as it pared some of Wednesday's huge losses ahead of key data on euro zone industrial output.
In European morning currency trading, EUR/USD struck 1.2902, up 0.3 percent on the day, after rising from 1.2829, its lowest since July 23.
The EU statistics agency, Eurostat, was due later in the day to publish monthly data on industrial production in the euro zone during June, a leading indicator of economic health.
According to forex analysis, EUR/USD was likely to touch immediate support around the low of July 21, 1.2732, and encounter resistance around Wednesday's high, 1.3187.
The euro's losses on Wednesday came as fears over the U.S. and global economies swept the forex market in the wake of disappointing data from the United States and China.
Elsewhere, the euro climbed versus the yen: EUR/JPY traded at 110.12, up 0.35 percent.