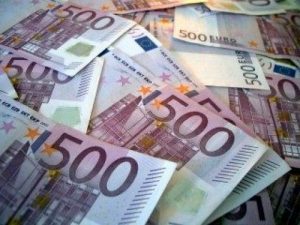 NEW YORK (Forex News Now) – The euro shot up against the dollar on Thursday, breaking above the 1.29 mark, after a report showed that manufacturing activity in the Philadelphia region unexpectedly cooled in July.
In U.S. afternoon currency trading, EUR/USD jumped to 1.2917, a 2-month high. The currency pair later retreated somewhat to trade at 1.2874, up 1.03 percent on the day.
The Federal Reserve Bank of Philadelphia said earlier that its general economic index fell to 5.1 in July, the lowest level since August 2009, from 8 in June. Analysts had expected a reading of 10.2 for the key gauge of U.S. manufacturing, two global forex news outlets reported.
According to forex analysis, EUR/USD was likely to touch support around the daily low, 1.2708, and encounter immediate resistance around the high of May 3, 1.3332.
The report overshadowed upbeat U.S. jobs data, which showed that new claims for unemployment benefits fell more than forecast last week.
Meanwhile, the euro rose versus sterling: EUR/GBP traded at 0.8384, up 0.45 percent on the day.