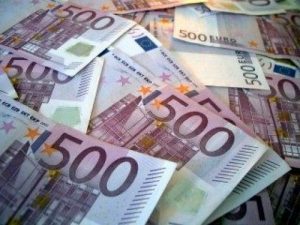 NEW YORK (Forex News Now) – The euro tumbled against the dollar on Wednesday, as Federal Reserve chairman Ben Bernanke said the central bank was ready to implement further measures to spur growth, if needed.
In U.S. afternoon currency trading, EUR/USD hit a 4-day low at 1.2755, down 0.98 percent on the day.
In testimony to the Senate Banking Committee in Washington, D.C. Bernanke said: "Even as the Federal Reserve continues prudent planning for the ultimate withdrawal of monetary policy accommodation, we also recognize that the economic outlook remains unusually uncertain.
"We remain prepared to take further policy actions as needed to foster a return to full utilization of our nation's productive potential in a context of price stability."
According to forex analysis, EUR/USD was likely to touch support around the low of July 14, 1.2683, and encounter immediate resistance around Tuesday's 2-month high, 1.3028.
The greenback was also lifted by strong earnings results from Apple and Coca-Cola. After the market closed Tuesday, Apple said it exceeded profit forecasts and raised its revenue outlook above market expectations when it released results.
Meanwhile, the euro slumped versus the yen: EUR/JPY traded at 111.03, down 1.48 percent.