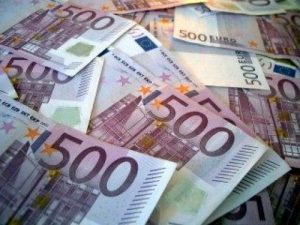 NEW YORK (Forex News Now) – The euro hit a fresh 6-week high against the dollar on Tuesday after industry data showed that the U.S. services sector grew slower than expected in June.
In U.S. midday currency trading, EUR/USD surged to 1.2662, the currency pair's highest since May 21. EUR/USD later retreated slightly to trade at 1.2644, up 0.84 percent on the day.
The Institute for Supply Management, an industry group, said earlier in the day that its non-manufacturing index, which tracks service-oriented firms, dropped to 53.8 in June from 55.4 in May.
Global forex analysts had expected a reading of 50, according to two major forex news outlets.
According to forex analysis, EUR/USD is likely to touch immediate support around the day's open, 1.2537, and encounter resistance around the high of May 11, 1.2803.
The euro's ascent versus the dollar was also spurred by a rally in global stocks, which came after the Bank of France chief said French banks were likely to pass Europe-wide stress tests, allaying fears over the sector.
Meanwhile, the euro jumped against sterling: EUR/GBP traded at 0.8335, up 0.62 percent on the day.