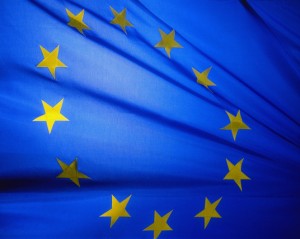 EUR/USD  – Open 1.3655 / High 1.3667 / Low 1.3542 / Close 1.3637
On Thursday, the EUR/USD pair continued recovering by over 120 pips. The European currency appreciated from 1.3542 to 1.3667 yesterday, not matching the neutral Interbank sentiment projection at nearly -1% and closing the day at 1.3637.
This morning, trading is hesitant and without clear direction for now. On the 1 hour chart, quotes are testing the upper limit of the downward channel while on the 3 hour chart the new downward channel is on hold.
Break above the nearest resistance and yesterday's top at 1.3667 may trigger further recovery of the euro. Going below yesterday's bottom and first support at 1.3542, however would confirm continuation of the bearish trend, towards next objective downwards 1.3426.
Today's focus is on Germany's PPI at 7 GMT.
Quotes are moving in line with the 20 and above the 50 EMA on the 1 hour chart, indicating short term neutral and medium term bullish pressure. The value of the RSI indicator is positive and rising, MACD is positive and quiet, while CCI is about to cross up the 100 line on the 1 hour chart, giving overall light long signals.
Technical resistance levels: 1.3667 1.3781 1.3900
Technical support levels: 1.3542 1.3426 1.3310
Trading range: 1.3620 – 1.3685
Trend: Upward
Buy at 1.3633 SL 1.3603 TP 1.3673
Content provided by: iForex.bg
EURUSD bulls and bears still remain locked between support and resistance barriers. According to previous bearish strong downside movements, bears have more potential to decline the price and recover towards support barrier. However, waiting action is better option for now to confirm next bearish movements.
Content provided by: Investija.com