ForexNewsNow – Renowned online forex broker Markets.com has just recently opened an office in South Africa after it has been awarded with a valid South African license South African Financial Services Board (FSB).
The decision to become regulated in South Africa and open an office in the country is a very popular trend these days. Before Markets.com, several other financial companies such as ACM Gold and others have also applied for an FSB license.
One of the conditions to receive a South African license was to establish a physical presence in the country by opening an office. As such, Markets.com has just opened up its new office in the country that will include real personnel and staff that will take care of business in the country and on the continent.
The opening of the new office and becoming a regulated forex broker in the country has many advantages. The first one is that the venture will be able to more easily access the South African and African online trading market.
The regulation will also allow South African forex traders to make real money deposits to bank accounts located in the country. Up until now, they only had the option to make deposits to Markets.com's foreign financial accounts.
This is important because sending money offshore might have incurred various taxes after certain limits would have been reached. There are no such limits for domestic transfers. Markets.com explained that the demand for such transfers was very high.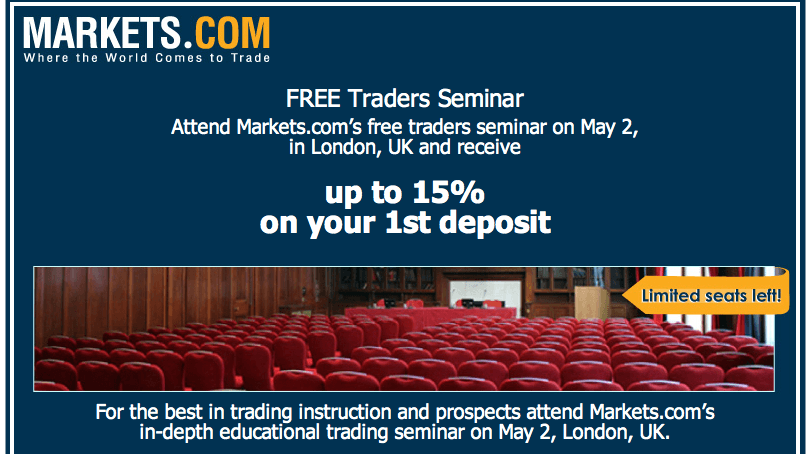 South Africa – Popular Destination to Forex Brokers
During the recent past, many brokers have decided to become regulated in South Africa. The reason for this is that the FSB has recently begun to crack down on South African IBs that have recommended south Africans to register at offshore and non-FSB regulated brokers.
Registering at offshore brokers is perfectly legal according to South African laws but IBs are forbidden to market these companies. Supposedly this rule was enacted to discourage aggressive marketing campaigns that tried to send brokers to offshore and unlicensed forex brokers.
As a result, offshore brokers such as Markets.com were endangered of losing their South African businesses. But to solve this problem, Markets.com and other brokers have decided to apply for an official FSB license in order to be considered local, rather than offshore brokers.
Completing all the regulatory requirements, such as creating a real South African office, resulted in Markets.com being awarded a license in South Africa. This will mean that IBs will be able to continue to advertise and market the broker without any consequences.
South African brokers will also be able to rest assured that Markets.com is from now on an officially regulated forex broker that is able to legally offer forex trading services in the country. Trading at regulated brokers instead of offshore brokers with an uncertain legal background is always recommended.
The FSB license also extends on operations conducted in other African countries. It will allow licensed brokers such as Markets.com to tap into markets such as that of Botswana, Zimbabwe, and others.