ForexNewsNow – Nano4X is a forex broker launched in 2010 by a group of financial and technical experts. The broker offers forex trading services to retail, institutional and professional clients. The company is still in its infancy but it constantly strives towards developing new and advanced tools and services.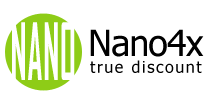 Platform and Usability
Registering at Nano4X is extremely easy. The broker's website is very modern and elegant, allowing the trader to quickly find all relevant information. The platform used by the broker is the popular MetaTrader4 online trading platform developed by MetaQuotes.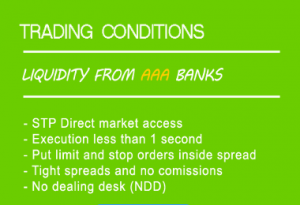 The MetaTrader4 platform is at this moment the most popular online FX trading platform on the web. The biggest reason for is that it's extremely friendly to newcomers who haven't experienced forex trading before. Experienced traders will obviously have no problems trading at Nano4X because all of them have already used the MetaTrader4 platform in the past.
Regulation
At this moment the brokers has Commercial License type "A" issued by the government of Panama. This license allows the company to legally offer forex trading services. The authority of the license naturally does not extend beyond Panama but indirectly it also covers traders from other jurisdictions.
This is because the broker is obliged to employ the same safety measures and trader protection standards on all clients regardless of country of origin. In case the broker could commit certain shady acts against foreign traders, its license would be revoked immediately.
Spreads and Leverage
The spreads applied at Nano4X are ranging from 1.2 pips to 4 pips. The spreads differ based on what currency pair is traded. More popular currency pairs have lower spreads than less popular and more exotic spreads. The leverage offered by the broker can range from 1:1 to even up to 1:1000.
Deposits and Withdrawals
Depositing money at Nano4X can be done through WebMoney, Liberty Reserve, Visa, MasterCard and Wire Transfer. The great thing about Nano4X is that it will cover all the wire transfer fees (up to $60) applied by traders' banks.
Withdrawing money is possible though the same tools that were described above. Traders are not allowed to withdraw money to third party individuals and entities. For this reason traders should remember to register with their real and accurate personal information. The broker might request the trader to prove his or her identity before a withdrawal is carried out.
Nano4X Trading Bonuses
Nano4X offers a very attractive 100% deposit bonus for traders. In order to be eligible for this bonus deal, traders will have to deposit at least $100. The 100% bonus multiplier means that the trader will receive the same amount of bonus money added into his or her account as the amount of the deposit. The upper limit of this bonus is $5,000.

In order to convince new traders to register, Nano4X offers an initial $12 no deposit welcome bonus. The only thing new traders will have to do is to open a real money account and make an initial deposit of $2 to verify their payment details.
Due to this, it might seem odd to call this bonus a "no deposit bonus" at first sight, but it really is a no deposit bonus. After receiving the $12 free money bonus, traders can immediately withdraw their $2. The only reason this $2 deposit is necessary is to verify the authencity of the payment tools used by the trader.
Customer Support
The support department of Nano4X can be contacted by email, Skype and telephone. Special support departments are in place for different languages such as Russian, English and Chinese. Nano4X's support department is available around the clock and is always ready to respond to all kinds of inquiries.