OANDA, a  global leader in online multi-asset trading services and currency data, was acquired by a leading private equity firm CVC Capital Partners, which is already starting to help OANDA implementing its new strategies to enhance the company development.
The well-known risk management and financial reporting company offer cutting-edge software (SaaS) providing solutions for corporate treasury, hedge accounting, financial reporting, regulatory compliance and risk management. This will enable reducing risks and improving organizational communication and transparency.
What are the benefits of GFM acquisition?
OANDA's CEO, Vatsa Narasimha stated that GFM will provide risk analysis, exposure measurements, their team will assist the clients to get deeper knowledge in analytics solution, which will enable them to manage the impact of currency-related exposure in their business.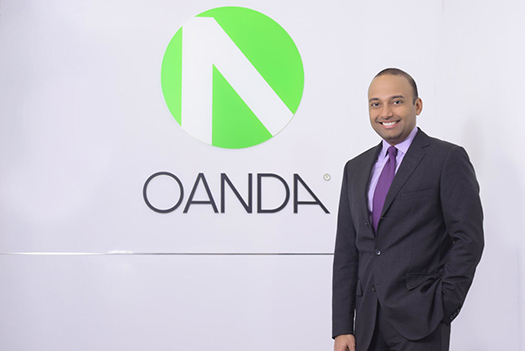 Moreover, since OANDA is planning to acquire more companies, the partnership with GFM Solutions Group is number one in a wide range of interests of the global company.
It can be said that working with OANDA is quite useful for GFM team as well, due to the fact that its data of the currency is widely regarded as the gold standard and these two leading companies will be able to join forces in order to help clients reduce currency exposure and moderate risks.
It is also worth mentioning that Managing Partner of GFM, Charles Brobst will join OANDA as Managing Director of the firm's Analytics division.
More About OANDA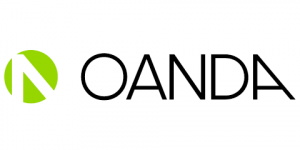 OANDA is a global company, which offers leading currency solutions for retail and corporate clients. It also provides forex & CFD trading, corporate forex payments, and exchange rates services for different organizations and investors.
With the change of ownership, yesterday OANDA announced its acquisition of GFM Solutions Group, which offers exposure identification, measurement, analysis and risk management policy to the clients.
OANDA's Following Strategies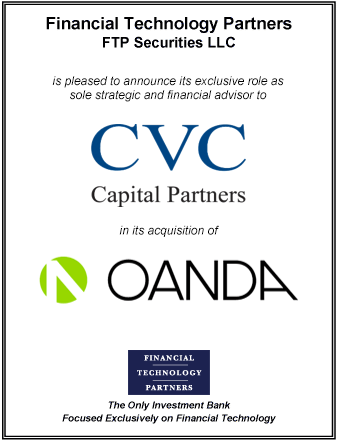 The purchase of OANDA by CVC Capital Partners highlights the fact of improving the company's strategies for the following 18 months.
CVC Capital Partners is a globally oriented private equity and investment advisory firm, which was founded in 1981. CVC has secured commitments of over $110 billion from some of the world's leading institutional investors across its private equity and credit strategies. The company is definitely the guarantee for the new phase of OANDA's development. The future strategies presented by OANDA team, including driving value over the next five years, focusing on both organic and inorganic growth, will be supported and carried out by the new owner.