ForexNewsNow – At the end of 2012 renowned forex news source Forex Magnates released its review and evaluation of the global forex trading market in 2012. The document published mainly reflects on the forex market but also covers latest trends such as binary options trading, copy-trading as well as major events that took place during the year.
Forex Trading in 2012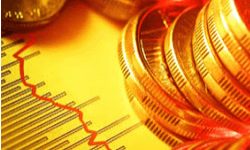 According to Forex Magnates, the global forex market continued to shrink during 2012. The main reason for this appeared to be global financial crisis that's still influences the markets of many countries across the globe. As a consequence of the crisis, a lot of forex traders have abandoned the business resulting in fewer revenues generated by brokers.
In 2012 various countries across the globe have implemented different regulations regarding forex trading. Regulations usually mean a safer trading environment but they also limit traders' choices and influence the types of services that forex brokers are allowed to offer. As a consequence of these regulations, overall global trading volume continued to decrease in 2012.
Binary Options
Since the binary options market is a relatively new one it continued to substantially grow in 2012. 2012 saw the launch of many new options brokers that by now are major forces on the market. Likewise, in 2012 multiple companies decided to develop and release various binary options platforms that can be white-labeled by brokers wishing to offer options trading services.
Mirror Trading and Social Trading

Copy trading and social trading became increasingly popular in 2012. The launch of many independent social and mirror trading companies even determined MetaQuotes to work on the integration of copy trading to its extremely popular MetaTrader 4 online trading platform.
Forex Magnates as well as we believe that copy-trading is going to become even more popular in the future due to the huge opportunities it promises to traders.
Mobile Trading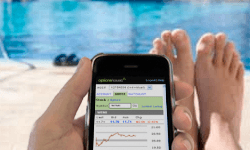 2012 was the year of mobile trading. With the soaring popularity of smartphones and tablets it became obvious that at some point brokers will also make it possible for traders to trade using their mobile devices. Multiple companies have in 2012 released various mobile applications both in the forex and options trading market.
Mobile trading could be the solution to the shrinking forex trading market. Forex Magnates believes that faster mobile connections and the wide availability of a mobile internet might result in an increase of trading volumes in 2013.
Major Events in 2012

The Forex Magnates Yearly Forex Industry Report also lists the most important developments of 2012. The first major event of the year was the CFTC's injunction against InstaTrade Corporation and ZTRADEFX LLC. This was followed by Boston Technologies receiving a CFTC license.
Early in Q2 2012 the US NFA issued a ruling that requires brokers to segregate their trader funds from their own funds. This measure was implemented after the MF Global scandal in which many traders lost their account balances after the company went bankrupt in October 2011. In May 2012 the NFA implemented further regulations that were meant to protect traders' security.
Perhaps the most important events of the year in regards to binary options was Cyprus' decision to regulate the binary options trading market. As a consequence of this decision the Cyprus Securities and Exchange Commission (CySEC) received the authority to license binary options brokers that offer safe and fair trading solutions to their clients.
As the signal trading market showed signs of increase during the year, in mid-2012 market leader MetaQuotes decided to integrate its Trading Signal service to its MetaTrader 4 platform. This was preceded by the introduction of Trading Signals to the MetaTrader 5 platform.
Later the year another major event took place in the options trading market which was Japan's decision to review the binary options market with the intention of regulating it. A final decision was not yet taken in this matter.