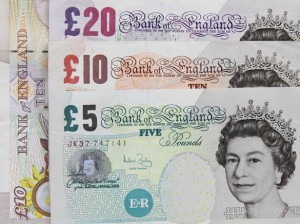 NEW YORK (Forex News Now) – Sterling slid against the dollar on Monday after official data showed that Major U.K. banks approved fewer mortgages than expected in August.
In European morning currency market trading, GBP/USD hit 1.5603, down 0.18 percent on the day.
The Bank of England said earlier that U.K. mortgage approvals slid to 45,000 during the month, down from 49,000 in July. Analysts had expected a slighter decline to 46,000 in August, according to two currency market trading news outlets.
According to GBP USD analysis, cable was likely to touch support around the low of Sept. 151.5449, and encounter resistance around Friday's 1-month high, 1.5729.
Sterling's losses came as some FX traders speculated that Federal Reserve may note the need to pump more stimulus into the flagging U.S. economy when it announces its interest rate decision on Tuesday.
Elsewhere, the pound dropped versus the euro: EUR/GBP traded at 0.8396, up 0.57 percent, according to intraday analysis.